Primary 4 PMcK
Welcome to Mrs McKane's Primary Four Class!
Please go to your google classroom account for further guidance in relation to your child's work.
Numeracy - November - December 2020
Mathematics & Numeracy – During November & December we will be learning to:
Number
Develop a standard written method for vertical addition TU (with exchange), estimating the answer before calculating.
Understand that addition and subtraction are inverse operations.
Begin to understand the concept of multiplication and division through practical activities.
Revise coins up to £2
Carry out shopping activities calculating totals and change within £1.
Understand the concepts of X and ÷ through practical activities.
Begin to develop recall of 2 X and ÷ table facts.
Measures:
Estimate and measure using the metre as a standard unit.
Understand and use ¼ past/ to in analogue and digital time. Extend to 5minute intervals
Know that there are 24 hours in one day, a.m. = 12 hours and p.m. = 12 hours.
Know that there are 60 minutes in 1 hour, 30 minutes in ½ hour and 15 minutes in ¼ hour.
Shape & Space:
Understand and use concept of symmetry through practical activities. Recognise one line of symmetry in a variety of 2D shapes, designs and pictures.
Fit shapes together to make new shapes (e.g. tangrams).
Data Handling
Construct own Tree, Venn and Carroll diagrams and use to sort sets of objects, shapes, pictures or numbers etc for two criteria.
World Around Us - November - December 2020
World Around Us
This term our topic is 'The Great Fire of London'
Sequence the events of the Great Fire of London
Place events on a timeline
Find out about Samuel Pepys
Compare and contrast Firefighters then and now
Find out about the past through artefacts and objects from the past
Investigate how materials change through heat in science activities.
Explore Fire Safety in the home.
Primary 4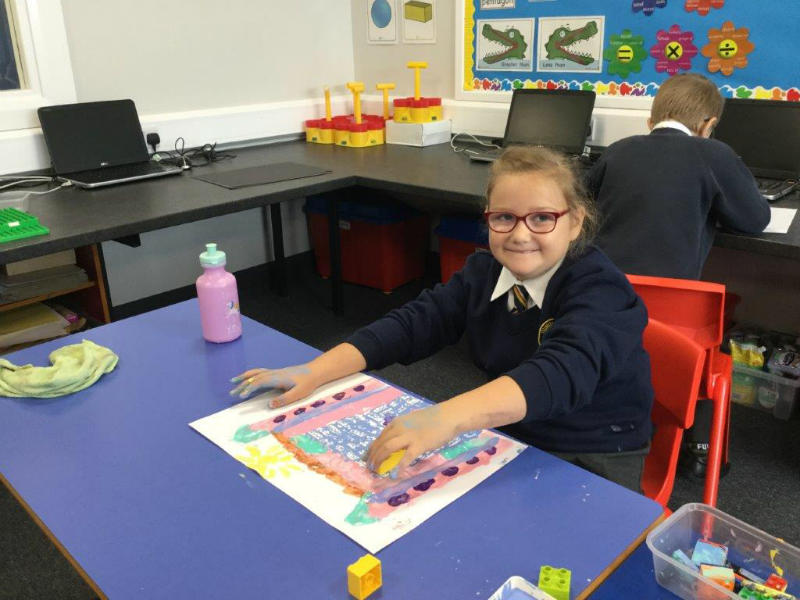 Literacy - November - December 2020
Language & Literacy – During Term 1
Talking & Listening
Listen and respond to others in whole class/small group discussions; follow up on others' points
Speak clearly and coherently to a range of audiences
Reading (At appropriately differentiated levels)
Engage in guided and shared reading sessions using both fiction & non-fiction texts.
Develop our literal reading comprehension skills.
Writing (At appropriately differentiated levels)
Sentence Construction & Punctuation:
Revise the need to demarcate the end of a sentence with a full stop and the start of a new one with a capital/ uppercase letter.
Investigate the use of question marks and exclamation marks in reading and writing.
Grammatical Awareness:
Use the term "verb" correctly.
Use verb tenses with increasing accuracy in speaking & writing: see/saw, go/went etc.
Phonics & Spelling [building on & extending P3 work]:
Revise the fact that two letters can represent one sound [e.g. sh, ch, th, ng, ck, wh, qu]
Know that the same phoneme (sound) can be represented in more than one way e.g. go, grow, float, note.
Handwriting:
Learn the new formation of the letters "f" and "k"
Revise the correct formation of all lower and uppercase letters.
Writing:
Plan, write and begin to edit our own stories.
Begin to organise stories into paragraphs.
Explore instructional texts and understand conventions and structure.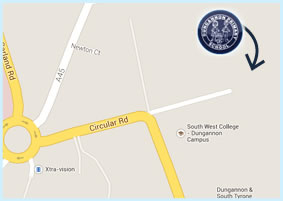 Contact Details
Dungannon Primary School,
Circular Rd,
Dungannon,
County Tyrone,
BT71 6BE
T: 028 8772 2250