Primary 7 SE
Welcome to Mr Erskine's Primary Seven Class!
Numeracy - November - December 2017
In this half term we will be studying:
Number
Multiplying numbers by 1 and 2 digit numbers
Division of larger numbers with and without remainders
Understand profit and loss
Measures
Finding area of regular and irregular shapes
Shape and Space
Understand angle properties of regular 2D shapes – e.g. the relationship between the size of each angle and the number of sides.
Estimate given angles to an accuracy of 10o.
Data Handling
Read and interpret bar and line graphs
collect Data and display in graphical form
Answer questions about given data
Mental Maths
revision of all times tables
Making 100, 1000
Guess what we made our skeletons out of?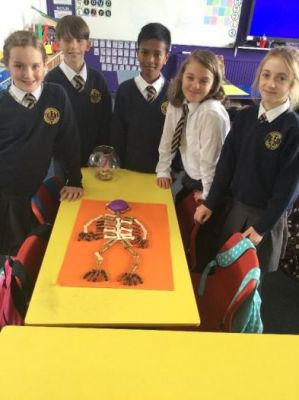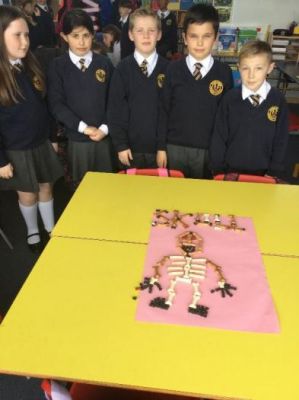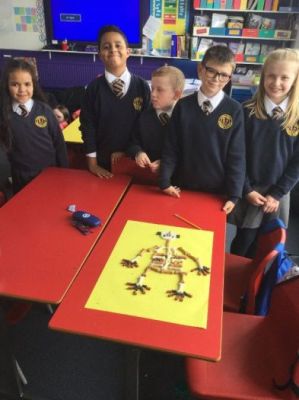 Literacy and Numeracy at Drumglass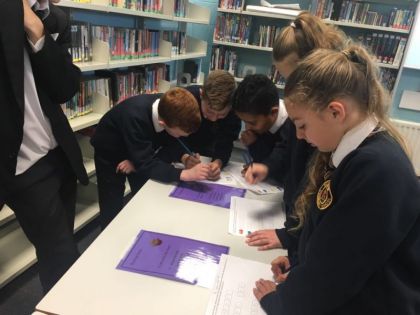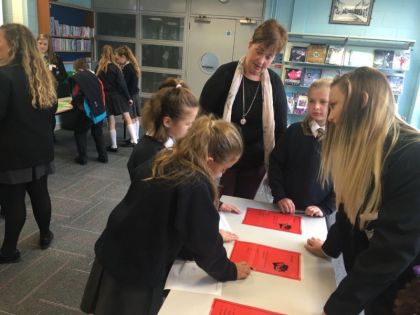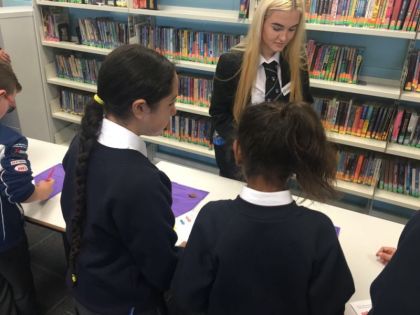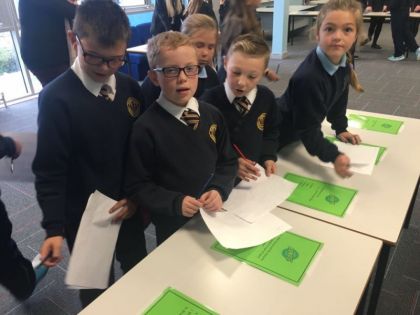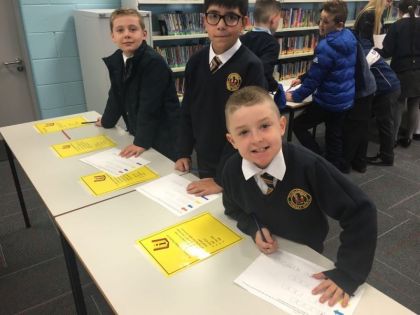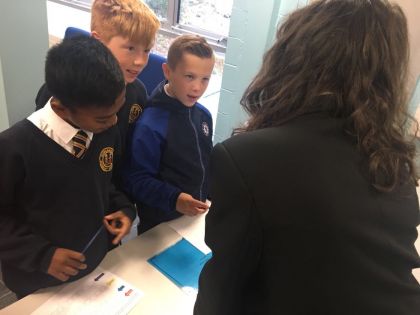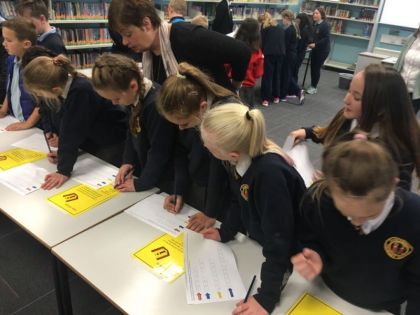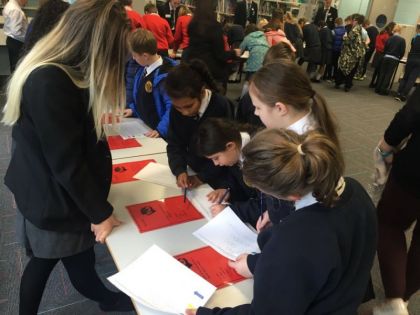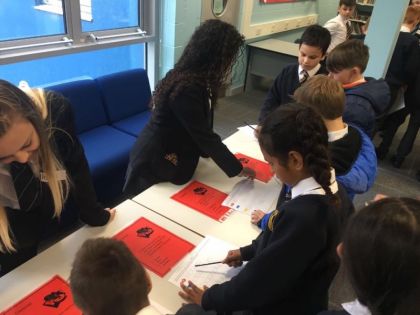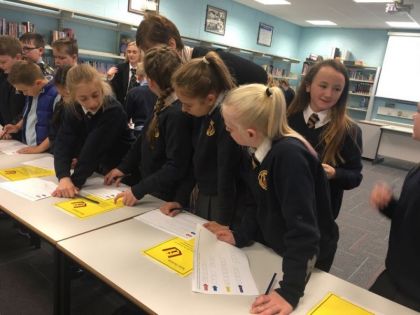 Literacy - November - December 2017
In this half term we will be studying:
GRAMMAR
Review the importance of word order and the work that words do in sentences, in particular:
pronouns and prepositions
Suffixes
compound sentences – know and understand that a compound sentence is made up of 2 main clauses
know and understand what a complex sentence is – a main clause and a subordinate clause
explore how meaning is affected by the sequence and structure of clauses in sentences
WRITING – 'Charlie and the Chocolate Factory'
We will be reading 'Charlie and the Chocolate Factory' as a class novel and through this we will be looking at:
newspaper articles
playscripts
recounts
Writing from the point of view of a specific character
comparing similarities and differences between the novel and the film.
Planning and redrafting of a final writing piece will also be carried out by the pupils.
World Around Us - November - December 2017
World Around Us (Topic Work) -
This half term we will be finishing off our topic 'Me, Myself and I'.
How can we keep ourselves healthy?
Looking at a balanced diet
Creating a balanced menu for a day
Eat well plate
Name the continents and features of the continents
Name the 6 counties of Northern Ireland
Find Dungannon on a map
Use a map of Dungannon to find different features and places
Our Local Community – employment/enterprise/economy/:
Looking at how business and shop types have changed over time
Visiting business premises to interview/tour
Completing telephone survey's and presenting results
Working in groups and feeding back findings to our year group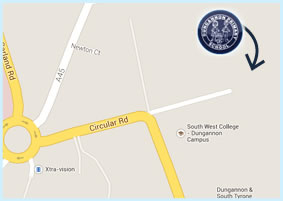 Contact Details
Dungannon Primary School,
Circular Rd,
Dungannon,
County Tyrone,
BT71 6BE
T: 028 8772 2250