Working Together!
During the 2018/19 academic year Dungannon Primary and Dungannon Nursery schools will work together to ensure all pupils receive an enriched learning experience.
It is intended that staff from both schools will work more closely together and share experiences relating to play-based learning, story telling and the development of gross and fine motor skills.
This page is designed to keep you up to date with the various planned activities. Watch this space!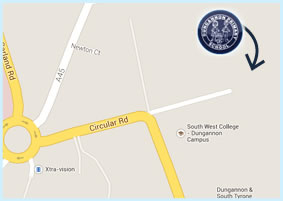 Contact Details
Dungannon Primary School,
Circular Rd,
Dungannon,
County Tyrone,
BT71 6BE
T: 028 8772 2250