LSC J/S
Welcome to Mrs Wharton's LSC JS Class.
We are currently updating our website. Please visit again soon.
Literacy - January - February 2019
Language & Literacy – In this half term we will be studying:
GRAMMAR
Using basic punctuation in a sentence - the correct use of capital letters and full stops.
Become familiar with question and exclamation marks and when to use them in writing.
Verbs, nouns and adjectives – identifying them in sentences.
WRITING
Talk about, plan and record sentences based on pictures.
To check written work and identify where corrections are needed – initially with adult support.
Spellings and Phonics
Know and understand that the same phoneme can be represented in more than one way.
Identify and categorise the most common representations of the same sound eg boat, no, tow, note.
Be able to spell an increasing number of commonly used High Frequency words independently.
Reading
Increase reading accuracy and fluency.
Promote use of expression when reading.
Locate information in a text in order to answer questions.
Using a dictionary or thesaurus.
Accelerated Reading and Bugclub texts
World Around Us - January - February 2019
World Around Us (Topic Work) -
Our topic this term is 'The Blue Planet' (focus on water).
As the topic develops the children will have the opportunity to develop their Geography, Science and ICT skills through investigation of the following areas:
Where water is found
Uses of water
States of water – solid, liquid, gas
Experiments to show change of state and the effects of heating and cooling water
The water cycle
Our Visit to Palace Stables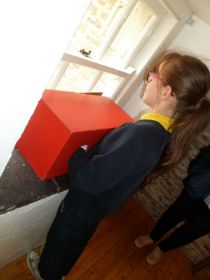 As part of our topic 'Wonderful Me,' LSC J/S went to Palace Stables with Mrs. McKane's class to learn about our 5 senses. We had great fun taking part in the practical activities related to each sense. Of course, we couldn't come back to school without a visit to the park as well.
Numeracy - January - February 2019
Mathematics & Numeracy – In this half term we will be studying:
Number – explore numbers to 99/9999
Recognise, write, order
Place value
Number before, after, between
Missing numbers
Shape
2D & 3D shape names & properties
Regular & irregular shapes
Symmetry, tessellations, tangrams
Right angle recognition
Mental Maths
Components of 10
Adding on/taking away 10 or multiples of 10 using numbers to 100
Adding on/taking away 9, 19, 29 etc from numbers to 100
Counting on and back in 2's, 5's and 10's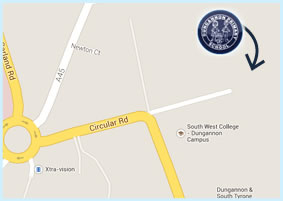 Contact Details
Dungannon Primary School,
Circular Rd,
Dungannon,
County Tyrone,
BT71 6BE
T: 028 8772 2250