ASC (M)
Welcome to Mrs Millington's ASC Class!
Literacy - May - June 2021
Language & Literacy – In this half term we will:
Talking & Listening
Listen to and follow instructions accurately.
Speak clearly and audibly with confidence to a range of audiences.
Reading (At appropriately differentiated levels)
Participate in guided reading sessions and develop visual, meaning and grammar reading strategies.
Writing (At appropriately differentiated levels)
Recognise full-stops and capital letters when reading and name them correctly.
Use upper case letters and full stops to demarcate sentences
Phonics & Spelling
Linking sounds to letters, sounding the letters of the alphabet.
Hearing and saying sounds in order in words.
Blending sounds to read and write CVC/CCVC words.
Different ways to write a sound.
Handwriting:
Use a comfortable and efficient pencil grip.
Trace/write own name
Write lower case letters using the correct sequence of movements.
Books
Winnie's Pirate Adventure, Peter Pan,
Winnie Under the Sea
Winnie At the Seaside
World Around Us - May - June 2021
World Around Us (Topic Work) -
Our topic in May and June will be 'A Pirate Adventure!'
Geography
To use language to identify position relative to other objects or places (P)
To follow and to give simple directions to places in the immediate environment (P)
To recognise different viewpoints e.g. from above, below, the side (P)
History
To recognise and record the sequence of events in simple stories and in personal history e.g. photos and artefacts (COT)
To find out about their own and other people's history (COT)
To use simple vocabulary in relation to the passage of time e.g. before/after (COT)
Science and Technology
To identify push and pull (M&E)
That pushes and pulls, including air and water, can make things move (M&E)
That sounds come from a wide variety of sources and that people and other animals hear sounds with ears (P, M&E)
That we can make sounds in a variety of ways and these sounds can be loud or quiet (M&E)
A trip to Tesco's & Smoothie Making!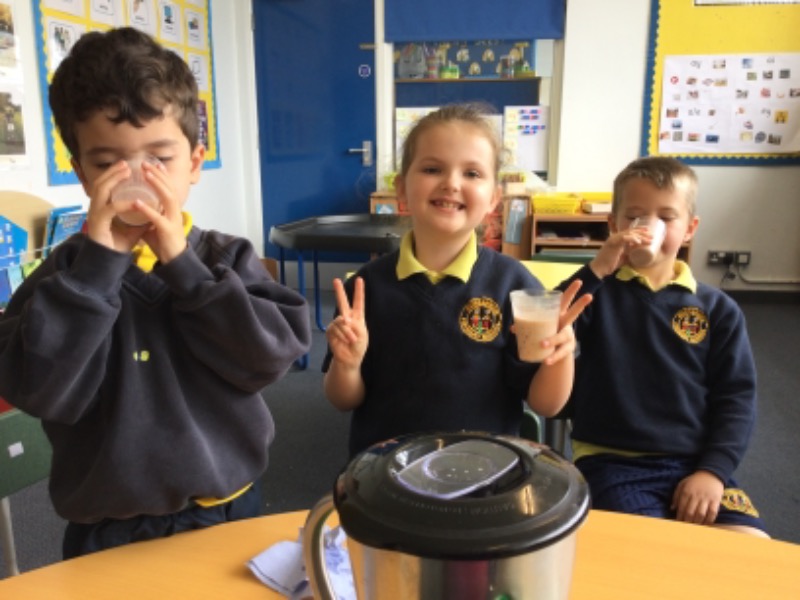 Numeracy - May - June 2021
Mathematics & Numeracy – In this half term we will:
Understand and use mathematical language when talking about their work. Solve everyday problems in the classroom. Recognise simple patterns and say what comes next.
Number
Count forwards and backwards in 1's, 2's and 10's from any number answers within 50.
Show that numbers between 10 and 50 can be made up of a "ten" and so many "ones".
Stories of numbers within 10.
Money
Investigate different combinations of all coins up to 10p to make a particular amount within 10p.
Measures
Understand and use analogue and digital clocks for half past times.
Understand and use comparative language for weight, capacity, length and area.
Shape and Space
Compare two different 3D shapes and say how they are similar / different.
Handling Data
Talk about possible areas for data collection, and represent this data using pictographs or block graphs (including ICT generated).
Numbers 1-10
Formation, value/sets, order.
Bigger/smaller
Longer/shorter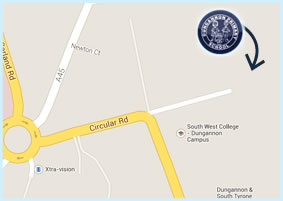 Contact Details
Dungannon Primary School,
Circular Rd,
Dungannon,
County Tyrone,
BT71 6BE
T: 028 8772 2250