Primary 6 EB
Welcome to Mrs Bloomer's Primary 6 Class!
Numeracy - January - February 2022
Mathematics & Numeracy – In this half term we will be studying:
Number
Number
Round numbers to the nearest 10, 100, 1000
Read and write 1 and 2 decimal place numbers.
Order mixed numbers.
Develop written method for all 4 operations.
Multiply whole numbers by 10, 100, 1000
Measures
Calculating perimeter and area.
Understand the concept of volume.
Convert between metric units of length.
Calculate start finish time and durations.
Shape &Space
2D shape – lines of symmetry.
Properties of 3D shape
Whole, half and quarter turns and link to 8 point compass.
Data Handling
Interpret composite bar charts
Construct, use and interpret bar line graphs.
Interpret pie charts.
Mental Maths
Mentally add/subtract a single digit to and from a 1dp or 2dp decimal number.
Mentally multiply and divide whole numbers by 10 and 100.
4th May 2022
On Tuesday the remaining pupils headed up to the North Coast for a day trip.Our first...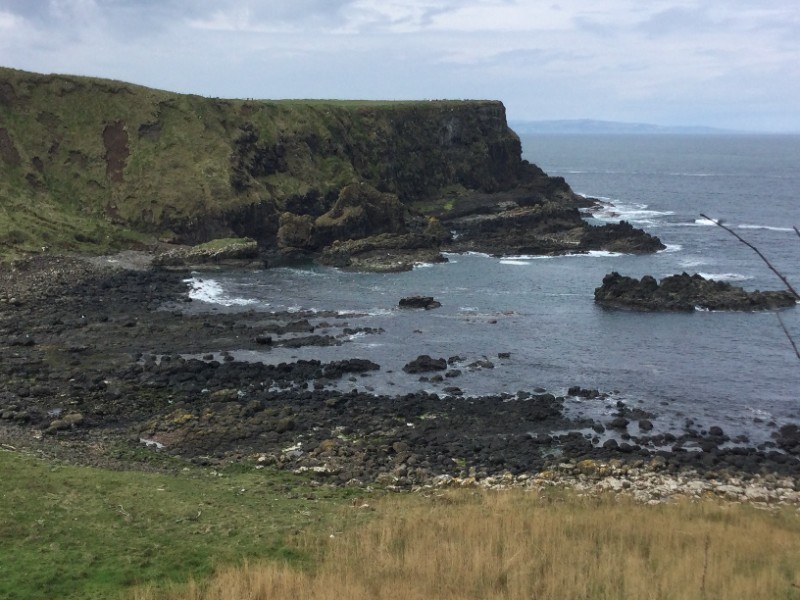 20th Jan 2022
On Thursday we had our celebration day at Parkanaur.We enjoyed a series of games...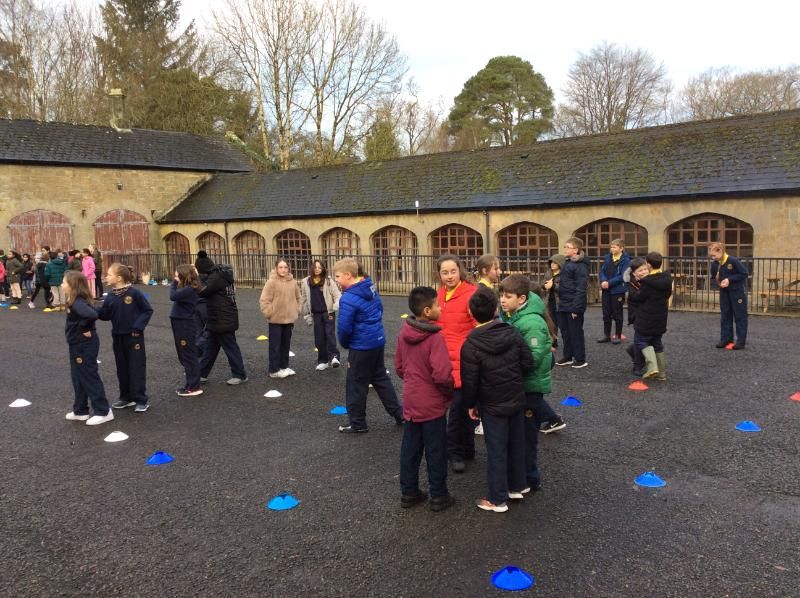 Literacy - January - February 2022
Language & Literacy – In this half term we will be studying:
GRAMMAR / PUNCTUATION / VOCABULARY
Re-order simple sentences
Four noun types – common, proper, abstract, collective
Pronouns
Using commas to embed phrases and clauses
4 parts of speech: nouns, adjectives, verbs and adverbs
Know and understand the term 'antonym'
WRITING
Myths, legends and fables:
Write own version of a myth using structures and themes identified in reading.
Poetry:
Use the structures of poems to write extensions on them.
Write metaphors from original ideas.
TALKING AND LISTENING
Talking for different audiences: sustain conversation and reflect on other children's contributions.
Drama: consider how working in role helps to explore stories.
World Around Us - January - February 2022
World Around Us (Topic Work) - Our topic this term is 'Flight'.
Through this topic we will be looking at a range of extreme weather such as hurricanes, tsunamis and tornadoes. We will also look at natural disasters such as earthquakes and volcanic eruptions. Some of the activities we will be involved in include:
Mark key events in the history of flight on a timeline.
Find out about the lives of people involved in flight in history.
Find out about the history of the kite.
Name and understand the four forces of flight.
Recognise the characteristics of different birds.
Use atlases to find out where different birds live in the world.
Plot locations on a map to show where birds migrate.
Recognise the main stages in the lifecycle of a dandelion.
Know that nothing can start/stop moving, change direction/shape unless a force is acting on it.
Observe birds and record in graph form.
Know that air pressure is all around us.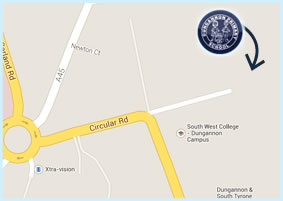 Contact Details
Dungannon Primary School,
Circular Rd,
Dungannon,
County Tyrone,
BT71 6BE
T: 028 8772 2250