Primary 4 PMcK
Welcome to Mrs McKane's Primary Four Class!
Numeracy - September - October 2021
Mathematics & Numeracy – During Term 1
Number
Revise 100 square – explore and sequence numbers to 100 and extend up to 500, read & write any number up to 100, extending up to 500 and be secure with the terms before/ after/ between.
Revise odd/even numbers up to 100
Add/ subtract ten, a multiple of 10 to any number using a 100 grid and explain the number pattern.
Continue to use knowledge of place value to develop a practical method for vertical addition of TU (with exchange)
Revise coins up to £1
Carry out shopping activities finding totals within £1.
Measures
Estimate and measure using the metre as a standard unit.
Revise days of the week and months of the year.
Revise o'clock, ½ past and ¼ past the hour.
Begin to consider a.m. and p.m.
Handling Data
Consider issues which require collecting data.
Use tallying methods (i.e. bar gate convention to represent groups of 5:
Collect data in the context of a survey (e.g. a traffic survey)
Shape and Space
Revise 2D shape names and their properties
Recognise and use mathematical names for 3D shapes
Mental Maths
Revise counting in steps of 1, 2, 5 & 10 from a given number within 100, extending to 200.
Know all single digit addition and subtraction facts with quick recall. [This is extremely important.]
World Around Us - September - October 2021
WAU – Journeys
Some of the activities we will be involved in are:
· Identify, sort and classify transport
· Make a simple timeline linked to transport.
· Data handling- How do we travel to school?
· Talk about the importance of road safety – Carry out egg experiment to show the importance of a bike helmet.
· Writing a recount of a summer journey.
· Exploring forces such as pull/pushes. Investigate how far a car will travel using a ramp.
· Using junk material make a car that moves.
· Creating pictures of transport using paint in ICT.
· Sequence the journey of a product.
· Program beebot to send him on a journey.
· Design a boat to carry a cargo.
· Space travel- Find out the first space journey. Make a rocket.
P4 Visit to Parkanaur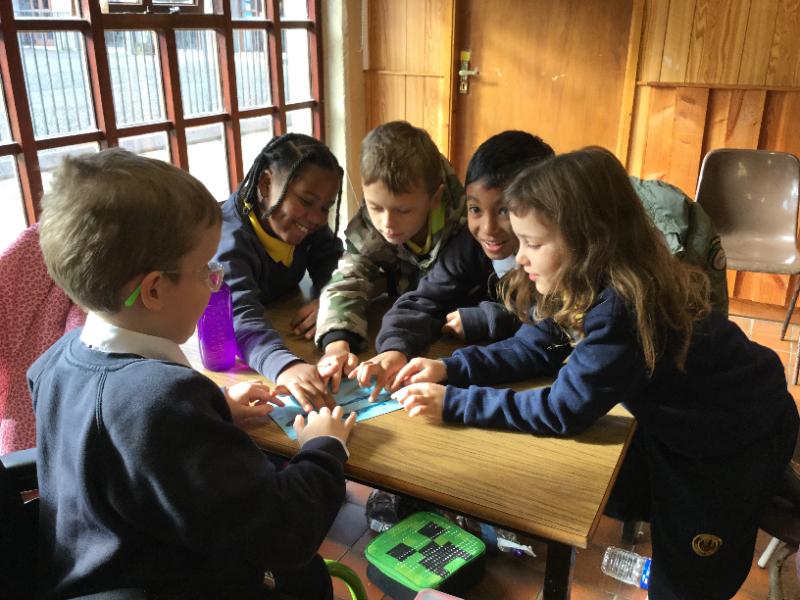 Literacy - September - October 2021
Language & Literacy – During Term 1
Talking & Listening
Listen and respond to others in whole class/small group discussions; follow up on others' points
Speak clearly and coherently to a range of audiences
Reading (At appropriately differentiated levels)
Engage in guided and shared reading sessions using both fiction & non-fiction texts.
Develop our literal reading comprehension skills.
Writing (At appropriately differentiated levels)
Sentence Construction & Punctuation:
Revise the need to demarcate the end of a sentence with a full stop and the start of a new one with a capital/ uppercase letter.
Investigate the use of question marks and exclamation marks in reading and writing.
Grammatical Awareness:
Use the term "verb" correctly.
Use verb tenses with increasing accuracy in speaking & writing: see/saw, go/went etc.
Phonics & Spelling [building on & extending P3 work]:
Revise the fact that two letters can represent one sound [e.g. sh, ch, th, ng, ck, wh, qu]
Know that the same phoneme (sound) can be represented in more than one way e.g. go, grow, float, note.
Handwriting:
Learn the new formation of the letters "f" and "k"
Revise the correct formation of all lower and uppercase letters.
Writing:
Explore instructional texts and understand conventions and structure.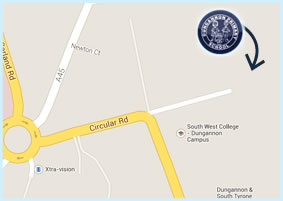 Contact Details
Dungannon Primary School,
Circular Rd,
Dungannon,
County Tyrone,
BT71 6BE
T: 028 8772 2250