The Parent Zone
As parents we are becomng increasingly aware of the dangers associated with on-line bullying and abuse. At times we feel unsure of how to deal with these problems in the most effective way.
In collaboration between the National Crime Agency and CEOP, a website which may be of interest to parents is now available to view.
`ParentInfo` is a regularly updated and free feed of information, advice and support that schools can deliver to parents and carers.
Click on the link opposite to find out more.
AQE Workshops at Royal School Dungannon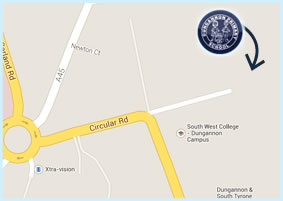 Contact Details
Dungannon Primary School,
Circular Rd,
Dungannon,
County Tyrone,
BT71 6BE
T: 028 8772 2250