Edinburgh -Day 4
The final day beckoned and the final day delivered the last activities. Up early with remarkable efficiency in breakfast consumption and packing prowess.


We travelled to Glasgow Science Centre and learnt more about the stars and our galaxy and then we tackled a variety of competitive challenges which interested both children and teachers alike! The oldest teachers putting the younger ones in their place. 😜
We had a final visit to a gift shop, which were a highlight of the trip for some!
Soon the DPS crew will deliver your children back into your hands safe and sound.
Another great DPS residential and thanks must go to all involved especially Miss Wilson, Mrs Willis, Mrs Gallagher, Mr Kelly and Mr Peters (aka Mr Young).


This is team DPS signing off.
Edinburgh - Day 3
It was an animaltastic day today. We arrived at the zoo in good time and commenced with an outstanding drive through the open enclosures featuring deer, antelope, lazy lions and mad marauding monkeys, the latter of which proceeded to try and eat the wing mirrors of the bus!


The previous day Mr Young was repeatedly called Mr Peters by the tour guide (for reasons unknown!) so Mr Peters took the mic on the bus for the tour commentary around the animal enclosures, highlighting such animals as hairy horn beast and patchy butt camel.
We then moved onto the mega speedy slide and awesome play park with lots of mimicking monkeys by climbing high and swinging far!
Lunch came and went but not without incident: Miss Wilson decided to pirouette and gracefully fall over in front of everyone, no one found this in the least bit amusing. 🤣 Food energised us for viewing sea lions, farm animals, lions, giraffes, rhinos and DINOSAURS!


We travelled home for another mighty feed and then went bowling to finish the day, where stars were born on the lanes of bowling immortality.


Another great day, from an increasingly exhausted DPS crew, we look forward to seeing you all tomorrow!
Edinburgh - Day 2
After an hour or two of sleep, the DPS crew headed for the bright lights of Edinburgh. We met our tour guide who regaled us with tales of history regarding the rather gorgeous and ostentatious architecture and the rich and famous of Edinburgh's past.
We then went to Edinburgh castle and explored the dangerous dungeons, crazy Crown Jewels, canons and war memorials. A lot of puff was required to climb many steps but we made it!
The next stop was Dynamic Earth, with lots of interactive displays showing how our planet has changed since its violent inception. We loved the 3d movie and of course the gift shop.

Mcdonalds was eaten in a lovely park and the sun shone.
The day finished with the ghastly ghoulish ghost walk. Mr Clapperton (deceased) guided us round the spooky parts of Edinburgh aided by a range of funny and gory characters. Stories of witches, ghosts, plagues, punished criminals and highlanders in kilts entertained us. Lots of jumps scares for children and teachers alike!


Until tomorrow, this is the DPS crew signing off.
Edinburgh - Day 1
It started in the dark and ended in the dark! In between were some pirate based antics and wizzing round looking at all manner of transportation from past to present.


We all enjoyed the ferry crossing which was thankfully like sailing on glass, beautiful. Tasty breakfasts and lots of ship exploring later, we arrived in Scotland to begin our Celtic adventures.


First stop was the amazing Glenlee tall ship. Lots of history and beauty and terrifying facts about getting scurvy, sleeping in cramped beds with rats and the ship's cat. We steered the ship, rang the bell and scrubbed the decks!
Following the tall ship pirate exploration we embarked to see an impressive array of transport, along with a challenge to find the museum mascot.

We got to the hotel, unpacked, settled in and had a feast for dinner including nuclear sized chocolate cake, Matilda style!


We finished the day with outdoor play and clear advice for showers and windows open.


Your children say hi, this is team DPS, signing off. See ya tomorrow.
Edinburgh - Day 4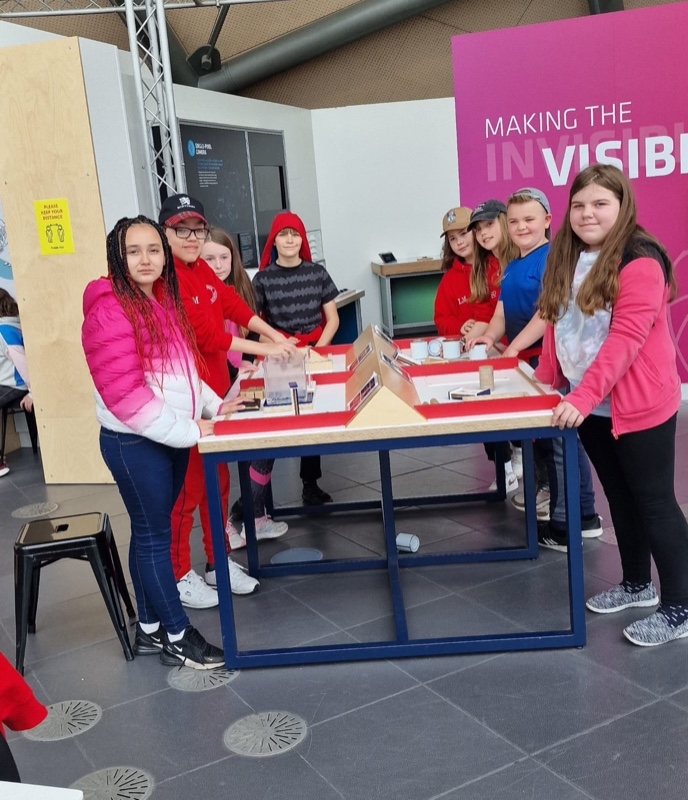 Edinburgh - Day 3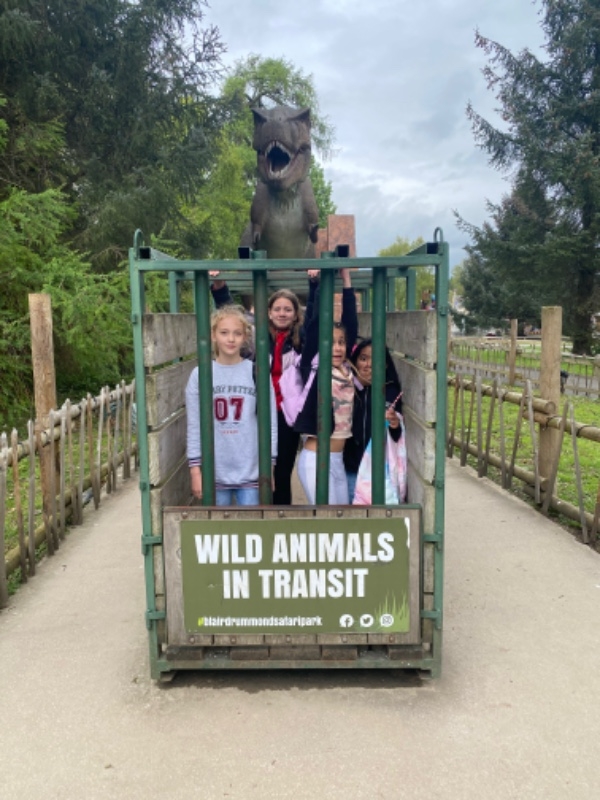 Edinburgh - Day 2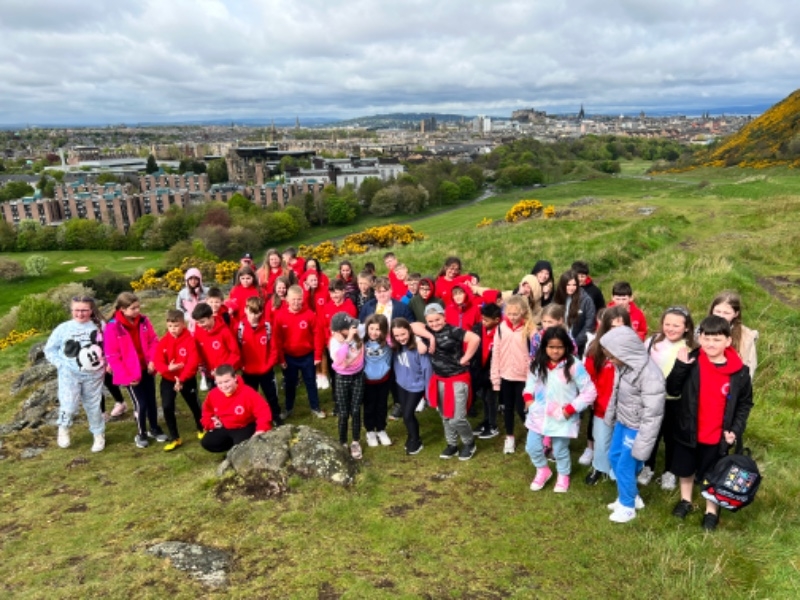 Edinburgh -Day 1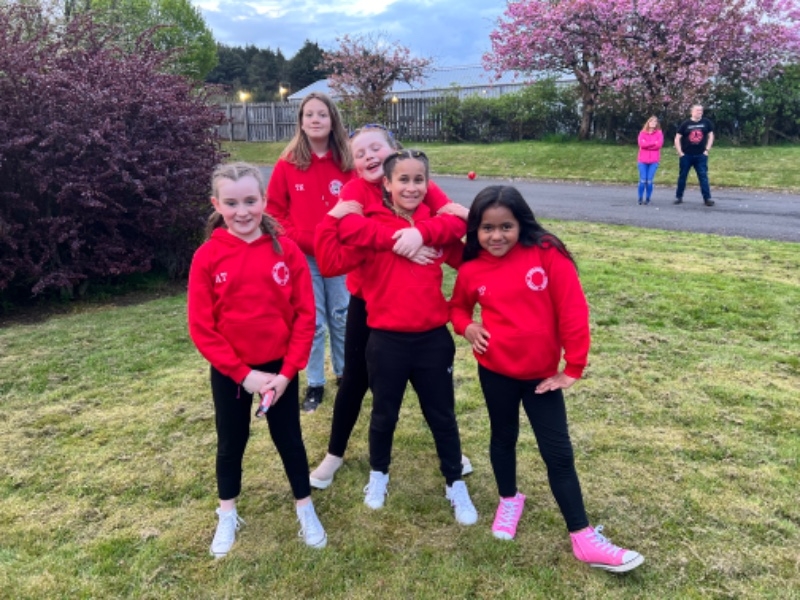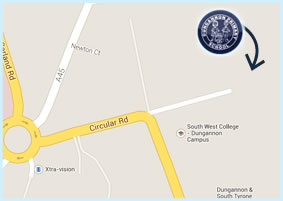 Contact Details
Dungannon Primary School,
Circular Rd,
Dungannon,
County Tyrone,
BT71 6BE
T: 028 8772 2250